Picked up on a few items which put the principles of IA a bit more context, and are very worthy of sharing.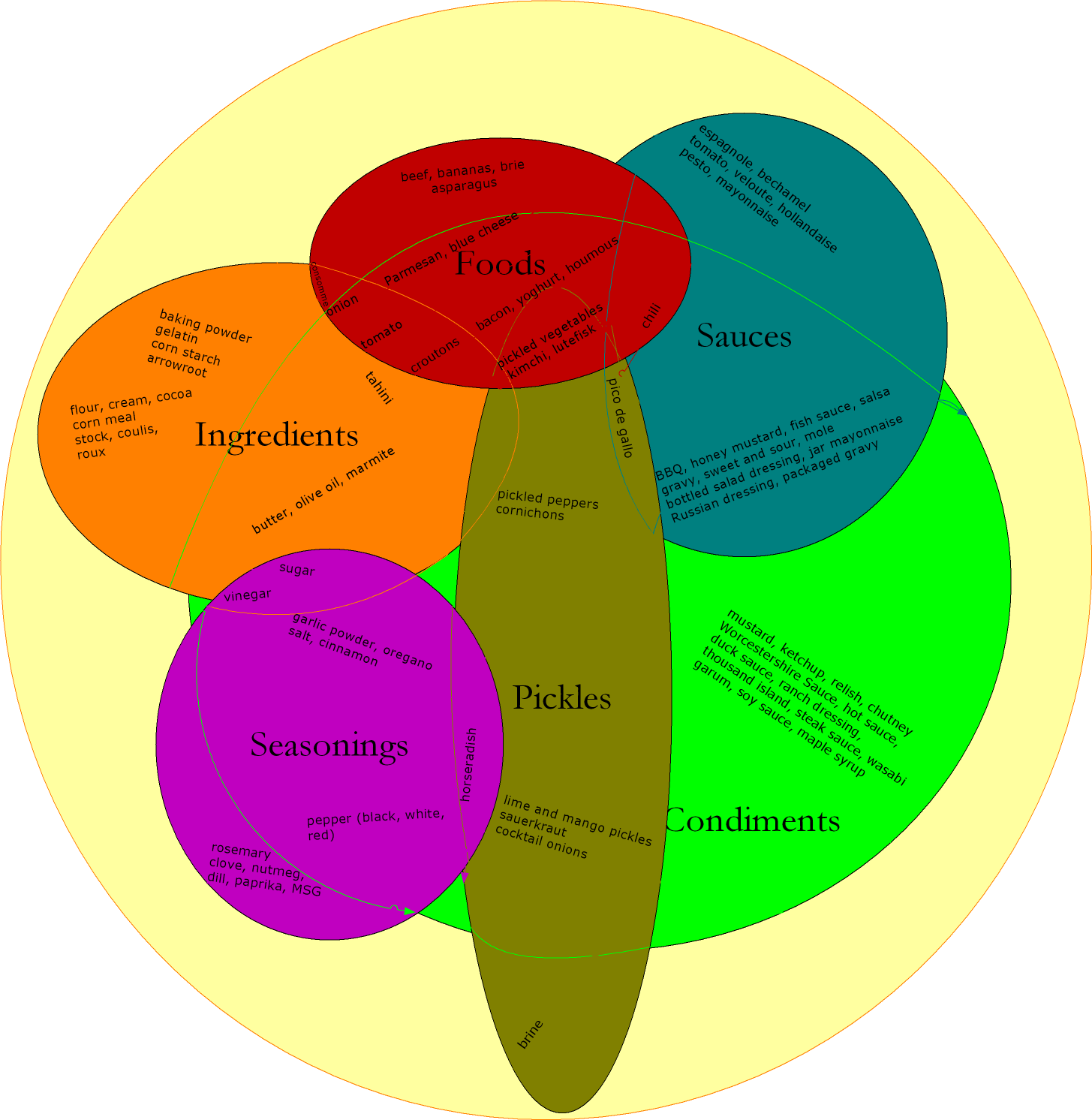 First up is Tom Nealon's cool Venn Diagram of foodstuffs over at Hilobrow (credit to @rivets for this).
I like the fact that Tom has gone through the trouble of visualising a range of different types of food, and abstracting how they relate to each other, and how (broadly speaking) they are culturally perceived to be related. This kind of insight, when applied to online content and functionality, can make the difference between a very browsing experience, or a very frustrating one.
For a few more nice examples of Information Architecture put into context, head over to This is IA